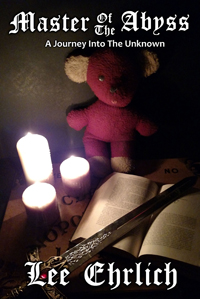 From a man, Lee Ehrlich, who has seen it all in his travels comes a haunting collection of paranormal and supernatural experiences. Discover The Thumping Man, a Grimoire of dark magick, encounters with strange creatures both on land and underwater, and the reaper who is always lurking. Lee Ehrlich's journey from childhood to the present has been the adventure of a lifetime, shaping his destiny as MASTER OF THE ABYSS.
Available at (click links below):
Kindle version also available!